3 weeks ago
Construction has begun on the 4.5 hectare sustainable central business district near the Hongqiao airport in Shanghai. (via designboom)
4 weeks ago
Madrid's 2010 Shanghai Pavilion - a glazed sustainable housing solution wrapped in bamboo louvers - is about to undergo a sustainable upgrade with a new facade of Corten steel umbrellas. The building was designed by Foreign Office Architects and eventually converted into a commercial office and retail complex, although it is showing signs of rust and it's bamboo elements have completely rotted out. So the municipality commissioned 3Gatti Architecture Studio to design a striking new shading system (Inhabitat)
1 month ago
The Shanghai Tower, which is still under construction, reached 501 meters (1,643 feet) April 11, surpassing the neighboring Jin Mao Building and the World Financial Center. Shanghai Tower is now the second tallest structure in China, and will become the tallest building when it reaches completion in 2014. (CTBUH)
1 month ago
Giant Interactive Group Corporate Headquarters (Photo by Iwan Baan)
1 month ago
The aim of our pavilion is to exhibit a practical example for sustainable city. Our design intention is to reuse existing structure and material as much as we can use, and reduce many scrap materials by half. After we researched existing building we found that original wall needs to remove. It is because it can't stand for. When we remove all walls we try to keep original brick in the site which use for afterward.  Then these original bricks were piled up again with some decorations and patterns. Moreover roof window is added on the top for getting sunlight and natural ventilation and dull flat roof shape was redesigned to random shape. (ArchDaily)
2 months ago
(Layered structure. Image by Gensler)
When it opens in 2014, the Shanghai Tower won't just be the world's second-tallest building. The 2,073-foot-high skyscraper, designed by the architecture firm Gensler, will be a showcase of 21st-century engineering, introducing the innovations that could become standard in the next generation of supertall towers. (Popular Science)
3 months ago
(Photo by Marcus Bredt)
3 months ago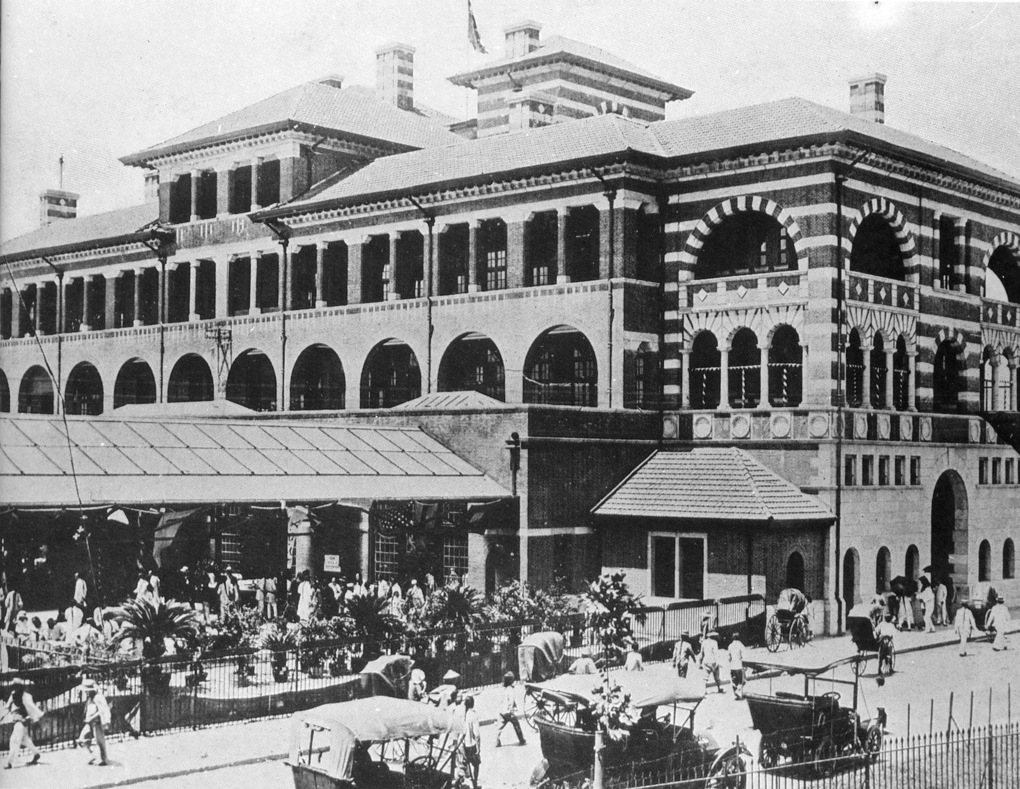 From the great Virtual Shanghai project.
3 months ago
The sound of the Paris of the Orient resonates in this proposal for the Meicang site. It brings together local history, optimism and an essential emergent style in an elemental, sophisticated, and site-specific design strategy.
The four distinct existing structures – the silo building, the corridor structure, the Japanese villa and the No. 2 building – will be unified through a language of modernist abstraction. (SO-IL)
4 months ago
If I were teaching, I'd love to continue in the "Learning from…" vein, considering how lessons from China, but particularly Shanghai, could be applied to other cultures, much as Shanghai based the lilong on mews cottages in London.
Denise Scott Brown in 
Denise Recollections 2/4
 for Domus magazine.