2 weeks ago
Love this picture by Rob Smith that was included in his photo essay for the Public issue of MAS Context about everyday life on the streets of Shanghai.
9 months ago
Colourful Call by Rob Shanghai
(Photo by Rob-Shanghai)
10 months ago
via lordbyronsbloomers
11 months ago
The Next Move
"The next move" by Rob-Shanghai
1 year ago
Newly erected buildings in the city's North Bund area will be connected by pedestrian overpasses after the emerging shipping business hub drew a lesson from the pedestrian-unfriendly Lujiazui area.

The North Bund area now requires new office buildings to connect with each other at the third floor to divert pedestrians from the busy ground vehicle traffic. (Shanghai Daily)
Might make it more friendly for the buildings but might also kill the street life and character.
1 year ago
Butcher, Shanghai street market
Photo by Rob-Shanghai
1 year ago
1 year ago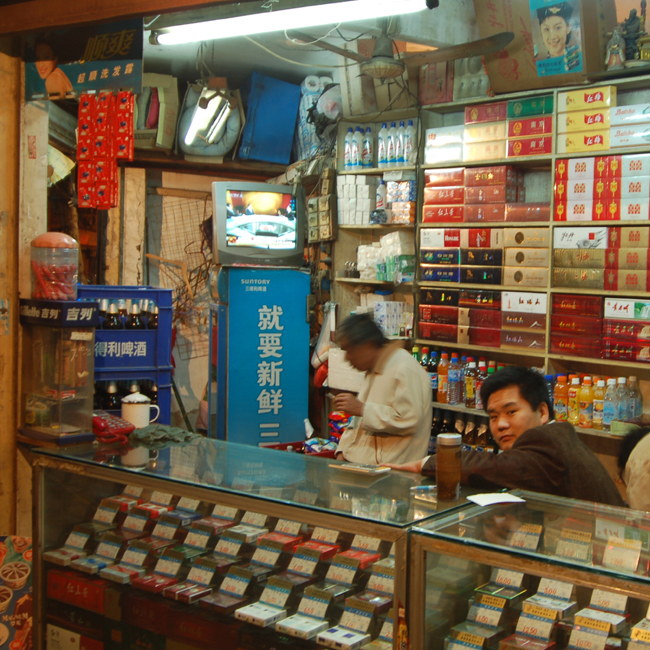 "In the residential blocks of Shanghai the ground floor is frequently occupied by small family run retail and repair shops that open directly to the sidewalk. The operators of these shops commonly live directly above or behind the storefront shops, allowing them to remain open late into the night, giving the street a constant buzz of activity.
The cramped living quarter above the shops means that the shop often doubles as a living room for the family, with televisions, kitchen tables and refrigerators sharing space with the merchandise. The blending of the private residence, public business and the street creates a unique intimacy between the lives of the shop-owners and their customers."
Mac Kane
Text from an article published in Polar Inertia. There you can see the complete photographic series.
1 year ago
(Photo by Sue Anne Tay)
Over the din of chattering crowds and honking cars,  the roar of fired up woks was accompanied by the sweet and savory smells of winter snacks wafting seductively through the cold, night air. Along the narrow street on North Haining Lu (北海宁路) near Wusong Lu (吴淞路), business at Hongkou's best snack stores were in full swing. (Shanghai Street Stories)
1 year ago
Available Light
Photo by Rob-Shanghai