3 hours ago
The Shanghai subway and maglev operators will issue a common Maglev & Metro pass tickets from today. It combines Metro's one-day-pass and a maglev ticket.
For 55 yuan (US$9), pass users will be entitled to a single journey ride on the maglev and a full-day use of the city's metro. A 85-yuan pass allows a two-way journey on the maglev. (Shanghai Daily)
3 weeks ago
(Image of Shanghai metro from Shanghai Daily)
Shanghai will be linked by Metro to Kunshan City in neighboring Jiangsu Province when subway trains will be put on trial runs within a week, local Metro operator said yesterday. 
The Anting-Huaqiao section on Metro Line 11 is likely to become operational this year after a complete trial run. (Shanghai Daily)
1 month ago
(Photo by Lars Plougmann via Shanghaiist)
Presently, getting between Pudong and Hongqiao is a time-consuming undertaking regardless of whether you take a taxi, bus, or train.
However, that will soon change (well, in several years) when the city opens a direct airport-to-airport rail corridor. Shanghai is currently in the process of planning a high-speed express railway line that would connect the two airports, with journeys taking under 40 minutes. (Shanghaiist)
3 months ago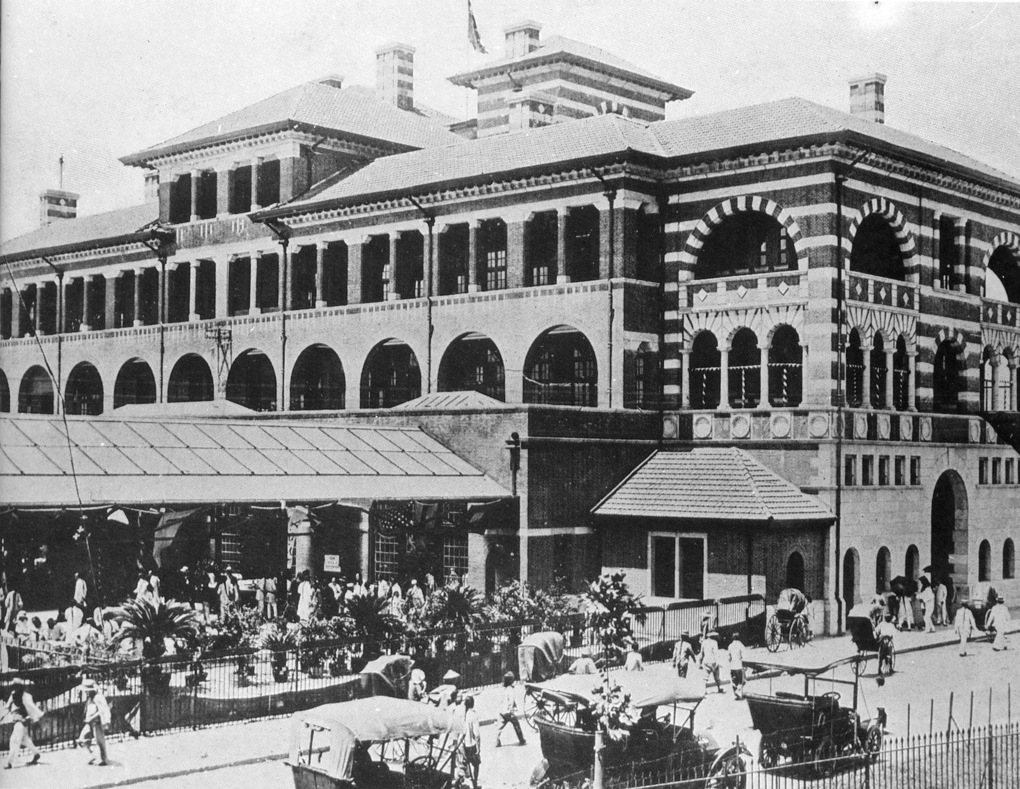 From the great Virtual Shanghai project.
6 months ago
(H-Bahn Düsseldorf Quelle. Photo by Benutzer Juergen)
Shanghai plans to build the country's first suspension monorail to improve transportation in the increasingly busy Hongqiao area, an official said yesterday.

The electricity-powered monorail has a planned length of about 10 kilometers and is expected to connect Metro stations, residential areas, office buildings and Hongqiao International Airport in the Hongqiao Transport Hub, according to an STV news report yesterday.

The monorail, which has been nicknamed air train, will be capable of transporting more than 6,000 passengers per hour, Li Yaoxin, director of Changning District, told STV. (Shanghai Daily)
6 months ago
The 5.5-meter-high walkway can fit 15 people walking side by side and has become a fantastic tourist destination since its completion, which provoked photographer Viktor Lakics to go get a better glimpse. (Knstrct)
8 months ago
(These funky new train designs will do little to help Beijing Metro with its estimated 1 billion yuan annual loss.)
In 2008, the State Council eased its grip on subway construction in the hope that infrastructure construction would further boost the economy. Zhang Yan, secretary general of the China Association of Civil Engineers, said that some cities manipulated the figures to meet the minimum requirement and obtain the green light: "Except for those in the first-tier, most other applicant cities submitted exaggerated figures for local one-way traffic flow." (Shanghaiist)
10 months ago
(Jalanur Coal Mine, Manzhouli, Inner Mongolia)
Wang Wei (王嵬) is possibly the most passionate rail fan in China,  having traveled 200,000 kilometers over seven years - braving frostbite, dodgy time-tabling and months away from home - to capture the network and its trains on film. (CNNGo)
10 months ago
east/west
Yanan Lu close to the junction with Jiangsu Lu photographed by Rob-Shanghai
10 months ago
52.6 million passengers have travelled on the Beijing-Shanghai high-speed railway since it opened to the public a year ago. More than 56,000 trains traversed the railway in the first year of its operation, Beijing-Shanghai High-Speed Railway Company said. (China Daily)